Aluminum Machining
Aluminum is a silvery-white, lightweight metal, which has good properties. Fristly, it has good  low density, high thermal conductivity, and excellent corrosion resistance. Secondly, it can be easily cast, machined, and formed. Thirdly, the aluminum is also non-magnetic, non-toxic, and non-sparking. Normally, it is used as an alloy because aluminum itself is not particularly strong. Alloys with copper, magnesium, and silicon are lightweight but strong. CNC machining process is one of the most commonly used techniques for aluminum parts manufacturing. Due to its excellent properties and low processing cost, CNC machining aluminum parts are widely used in automotive, machinery, medical, aerospace,electronics, and other industries.
Wonder's custom aluminum cnc machining services are a cost-effective, on-demand solution to your manufacturing needs. Our fabrication services range from low-volume prototype to high-volume production runs. Benefit from timely quotes when you submit your 2D or 3D drawings to get quotes directly from prequalified shops secured by our unique supply chain middleware technology. We know time is valuable; that's why we offer timely quotes with fast lead times on your cnc machining parts.
Aluminum cnc machining is the process of forming parts from a metal sheet. Your 2D Drawings and 3D CAD files are converted into machine code, which controls a machine that precisely machining and forms the aluminum into the final part.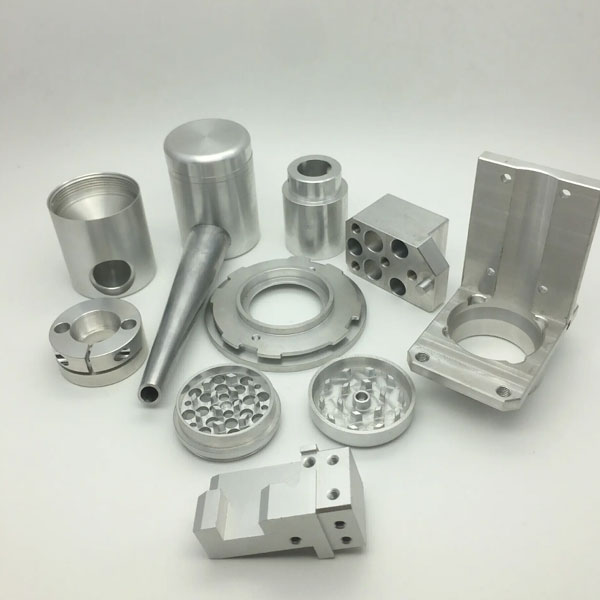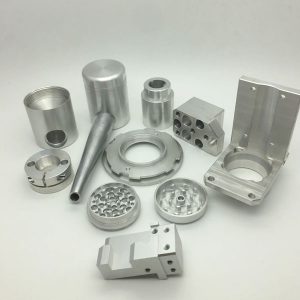 Available Aluminum Varieties
Aluminum 2024
Aluminum 5052
Aluminum 5083
Aluminum 6061
Aluminum 6063-T5
Aluminum 7075-T6
More
Aluminum CNC Machining Methods
At Wonder, we use several aluminum custom cnc machining methods:
Aluminum CNC Milling.The precision CNC milled aluminum parts contains: Front panels, Dowels Pins, Spline Shafts, Medical Devices, Lighting Fixtures and more.
Aluminum CNC Turning.CNC turning for Aluminum is now widely used in many applications, and then there is a developing need for CNC turning aluminum parts, Wonder is one of China's Top Aluminum CNC turning services suppliers.
Aluminum Swiss Machining.Special Swiss screw machining techniques and equipment should be utilized in aluminum machining, to achieve maximum accuracy.
5 Axis CNC Machining Aluminum Parts.We use 5-axis CNC machine tools, such as Haas UMC 750, for CNC machining on various kinds of aluminum, of which the most commonly used types are aluminum 6061 and aluminum 7075.
Advantages Of CNC Aluminum Parts
Aluminum cnc machining provides several benefits that make it suitable for a variety of applications:
Corrosion resistance. Many metal materials are vulnerable to corrosion when they come into contact with oxygen. Aluminum generates an oxide coating that protects the material and makes it highly resistant to corrosion.
Low material weight. Aluminum is among the lightest metal materials, weighing around one-third of stainless steel and steel. Its lightweight nature makes it compatible with weight-sensitive applications such as vehicles and aircraft, significantly reducing equipment weight without any compromise in load capacity or stability.
Electrical and thermal conductivity. While aluminum isn't as conductive as copper, it's still a good conductor of electricity and heat with a lower weight. Aluminum's good conductivity and lightweight properties make it popular for power transmission lines and heat sinks in electrical devices and other products.
Environmental sustainability. Aluminum is entirely recyclable without experiencing any depreciation of quality during the recycling process. Re-melting aluminum requires minimal energy, consuming only around 5% of the energy needed to initially fabricate the primary metal.
Contact Wonder for Custom Aluminum CNC Machining
Wonder is a precision CNC aluminum parts machined supplier in China. With state-of-the-art CNC machines and skillful engineers, we can satisfy our customers' requirements, and produce the aluminum CNC parts from a prototype, low quantity to high volume production in good quality, competitive price and on-time deliveryand understands the specific methods for the best precision CNC machining. We also maintain our machining jobshop with fully updated equipment that can properly machine aluminum materials.. So please feel free to contact us to quote your precision aluminum parts by our CNC machining services.At Wonder, we can produce custom aluminum cnc machining for nearly any application. If you would like to learn more about our aluminum cnc machining capabilities, please contact us or request a quote today.