Steel Machining
Steel is the most machining material with cnc today. Over the last 10 years cnc steel machining has been revolutionized by using precision cnc machines. These cnc allow for incredible cutting speeds and quality by utilizing much better axis that is more easily machined by steel.
Certainly, cnc are not the only thing that cut through steel. So, why use them as opposed to any other method? Well, cnc are excellent because they cut or engrave without much damage to the surrounding area, including alloy steel parts. Thus, a cnc machines is more accurate and can draw complicated shapes. If you are looking for accurate manufacturing, you should go with the cnc machining alloy steel. Moreover, the chances of warping the material being cut are much smaller since cnc don't use blunt force. Furthermore, since steel is an excellent material for cnc machining, you can enjoy the benefits of cnc machining alloy steel, like:
A great lifespan;
High resistance;
Diverse engraving options ranging from dark or light marks, deep or superficial cuts, or whatever your needs are, etc.
Wonder is a top metal manufacturing company that uses the latest technology in 5 axis machining, as well as Subtractive Manufacturing, to bring you the highest level of precision manufacturing. Our experienced team will work with yours to provide an efficient process, from the design and prototype stages all the way through Stereo CNC machining and final production.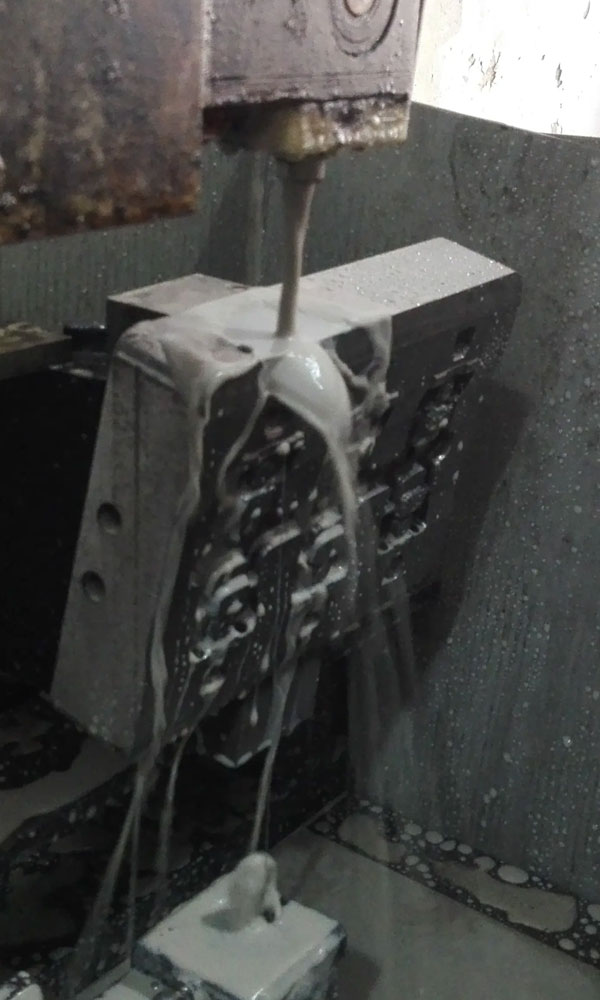 Available Steel Varieties
Steel1008
Steel1018
Steel1045
Steel1137
Steel11L37
Steel11L41
Steel12L14
Steel1215
Steel4130
Steel4140
Steel41L40
Steel8620
SteelES52100
Steel CNC Machining Methods
At Wonder, we use several Steel custom cnc machining methods:
Steel CNC Milling.The precision CNC milled Steel parts contains: Front panels, Dowels Pins, Spline Shafts, Medical Devices, Lighting Fixtures and more.
Steel CNC Turning.CNC turning for Steel is now widely used in many applications, and then there is a developing need for CNC turning Steel parts, Wonder is one of China's Top Steel CNC turning services suppliers.
Steel Swiss Machining.Special Swiss screw machining techniques and equipment should be utilized in Steel machining, to achieve maximum accuracy.
5 Axis CNC Machining Steel Parts.We use 5-axis CNC machine tools, such as Haas UMC 750, for CNC machining on various kinds of Steel, of which the most commonly used types are Steel 1008 and Steel 1037.
Advantages Of CNC Steel Parts
Steel cnc machining provides several benefits that make it suitable for a variety of applications:
We are focused on steel CNC Machining, So far, more than 10% of our business comes from machining steel parts.
We produce high-performance steel parts for several industry-leading companies, Which demonstrate our quality level.
Our high-speed CNC machining equipment is suitable for cutting, milling and finishing steel, and we have advanced inspection equipment.
Our engineers and employees have extensive experience in machining wild range of custom steel parts.
Very Competitive price due to high machining efficiency and large quantity raw material purchases
Contact Wonder for Custom Steel CNC Machining
Wonder is a precision CNC Steel parts machined supplier in China. With state-of-the-art CNC machines and skillful engineers, we can satisfy our customers' requirements, and produce the Steel CNC parts from a prototype, low quantity to high volume production in good quality, competitive price and on-time deliveryand understands the specific methods for the best precision CNC machining. We also maintain our machining jobshop with fully updated equipment that can properly machine Steel materials.. So please feel free to contact us to quote your precision Steel parts by our CNC machining services.At Wonder, we can produce custom Steel cnc machining for nearly any application. If you would like to learn more about our Steel cnc machining capabilities, please contact us or request a quote today.