Copper Machining
Copper cnc machining is a manufacturing process that involves working with copper material to shape it into various components and products. And copper cnc machining parts are widely suitable for various industries, including construction, electronics, plumbing, and automotive manufacturing.
We are a China manufacturer of cnc machining parts. Our team of experts has a wealth of experience in this field, and we are capable of fabricating parts for various industries. No matter your requirements, we are confident we can meet them.The product will supply to all over the world, such as Europe, America, Australia,Tunisia, Lyon,Grenada, Rotterdam.We believe with our consistently excellent service you can get the best performance and cost least products from us for a long term . We commit to provide better services and create more value to all our customers. Hope we can create a better future together.
If you got questions regarding copper wonder cnc machining services, do not hesitate to leave us a message!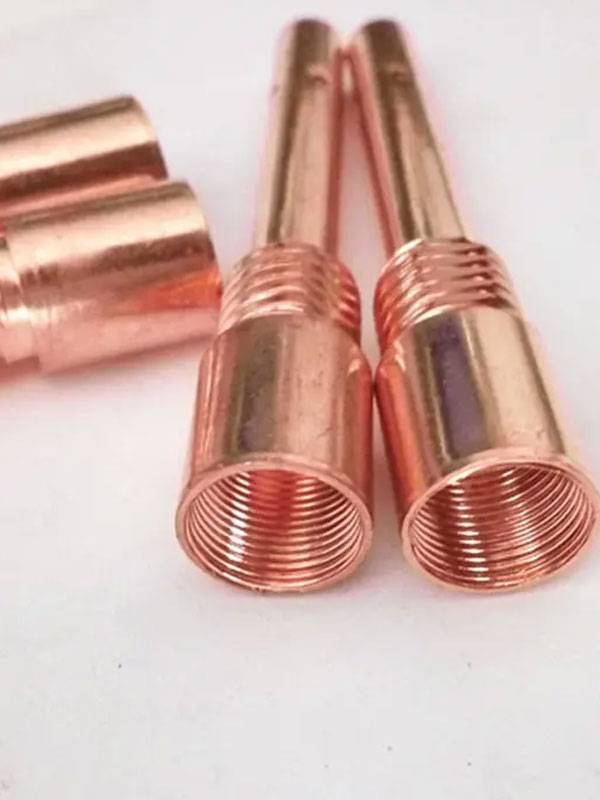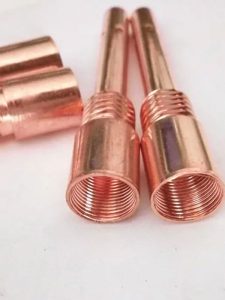 Available Copper Varieties
Copper 101, also known as oxygen-free copper, is a type of copper that contains 99.99% Cu. It is known for its high purity, conductivity, and flexibility. Copper 101 can be annealed to facilitate forming, and it is an excellent material for electrical sheet metal applications.
Copper C110, an ETP copper, is highly pure metal with 99.90% Cu. It has excellent electrical conductivity, making it ideal for electrical applications. Copper C110 also has good corrosion resistance, making it ideal for use in heat exchangers.
Copper CNC Machining Methods
At Wonder, we use several Copper custom cnc machining methods:
Copper CNC Milling.The precision CNC milled Copper parts contains: fasteners, appliance parts, connectors, electrical applications, mechanical applications, ammunition components, and many more.
Copper CNC Turning.CNC turning for Copper is now widely used in many applications, and then there is a developing need for CNC turning copper parts, Wonder is one of China's Top copper CNC turning services suppliers.
Copper Swiss Machining.Special Swiss screw machining techniques and equipment should be utilized in Copper machining, to achieve maximum accuracy.
5 Axis CNC Machining Copper Parts.We use 5-axis CNC machine tools, such as Haas UMC 750, for CNC machining on various kinds of Copper, of which the most commonly used types are Copper 110.
Advantages Of CNC Copper Parts
Copper cnc machining provides several benefits that make it suitable for a variety of applications:
Excellent electrical conductivity but with cheaper prices compared with gold and sliver, is popular used in the electrical industry.
Copper has excellent hot and cold processing properties and can be processed by various traditional pressure and processing techniques, such as deep drawing, precision stamping, spinning.
With copper CNC machining, precise copper parts can be produced quickly and with a high level of repeatability, ensuring each part meets strict requirements and specifications.
Copper is suitable for a wide array of applications such as pipes, electric cabling, circuit boards, electronics, wiring, radiators and cooling systems.
Contact Wonder for Custom Copper CNC Machining
Wonder is a precision CNC copper parts machined supplier in China. With state-of-the-art CNC machines and skillful engineers, we can satisfy our customers' requirements, and produce the copper CNC parts from a prototype, low quantity to high volume production in good quality, competitive price and on-time deliveryand understands the specific methods for the best precision CNC machining. We also maintain our machining jobshop with fully updated equipment that can properly machine copper materials.. So please feel free to contact us to quote your precision copper parts by our CNC machining services.At Wonder, we can produce custom copper cnc machining for nearly any application. If you would like to learn more about our copper cnc machining capabilities, please contact us or request a quote today.