CNC Laser Cutting
CNC laser cutting has the characteristics of fast cutting speed and small kerf in the cutting process. The industrial machine tool design ensures the high speed and stability of the laser cutting process. Fiber lasers with different powers are selected to cut and drill various metals and materials at high speed and precision. With the following dynamic focusing device, the cutting quality can always be maintained during the cutting process.
CNC laser cutting is used in sheet metal processing, environmental protection equipment, cabinet, agricultural machinery, kitchen ware and bathroom, auto parts, sports equipment, lighting lamps, metal crafts, fans, electrical parts, communication equipment, food machinery, logistics equipment, advertising, hardware, doors and windows and other industries.
If you need custom cnc laser cutting parts for one of your projects, finding a reliable supplier of machining services is essential.Wonder is experienced in providing a wide range of cnc laser cutting and machining services with impeccable quality, reliability, and quick-turn product manufacturing.Wonder in-house hundreds of advanced CNC and laser cutter ensures unparalleled design and manufacturing capabilities. As a top cnc manufacturing service provider, we are certified in cnc laser cutting like plate cnc cutting, tube cnc cutting, and profiles cnc cutting.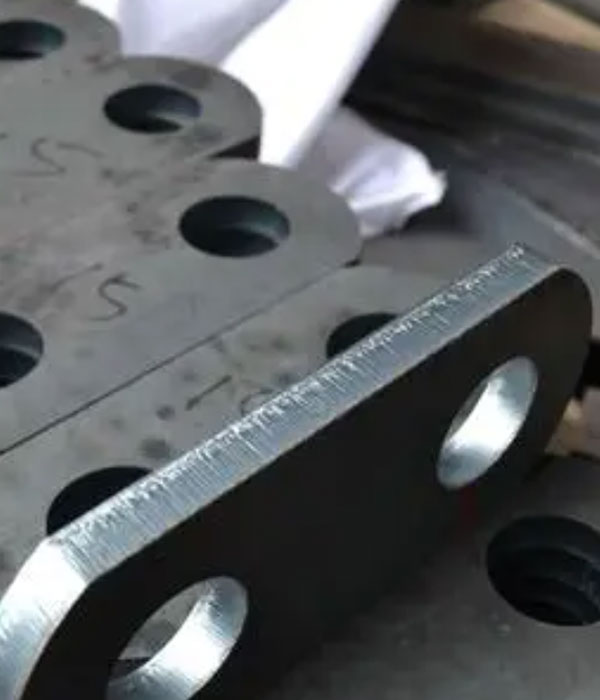 CNC Laser Cutting Material
Metals: Such as aluminum, brass or steel
Plastics: Such as Acetal (POM), Acrylics (PMMA), Polycarbonate (PC) and Polypropylene (PP)
Wood: Such as hardwood, plywood or softwood
Foam: Such as carving foam and rigid foam, which tend to be more lightweight yet durable.
CNC Laser Cutting Services & Methods
At Wonder, we use several prototype custom CNC Laser Cutting methods:
Prototype CNC Laser Cutting.Laser Cutting Company has the expertise and experience to manufacture a precision laser-cut prototype to production that meets your exact specifications.
Plate CNC Laser Cutting.Our Plate CNC fiber laser cutting machine is of gantry double-drive structure with high rigidity and stability. It has high-performance servo transmission equipment, an imported gear rack, and a linear guide. Moreover, it also adopted the Harley laser independent research and development of aluminum alloy extrusion bar, gantry lathe bed to ensure that the equipment of high speed and extreme precision. The CNC fiber laser cutter maximum simultaneous positioning speed: 160m/s and a maximum cutting speed of 35 m/min. These fiber laser machines complete jobs quickly with high-level precision.
Pipe Or Tube CNC Laser Cutting.Pipe Tube Llaser Cutting Machine PF20600 is designed for high precision tube processing . lt offers efficient processing of Round Rectangular.Square, val, Triangle, D shape and other shapes of metal tube. Even Angle steel and Channel steel also can be cut at optimal speed using a fiberlaser.
Advantages Of CNC Laser Cutting
Prototype CNC Laser Cutting provides several benefits that make it suitable for a variety of applications:
Custom shapes and complex geometries
High repeatability in production
2D and 3D 5-Axis laser cutting
Parts up to 60" x 120"
Tolerances to +/- 0.005", up to +/- 0.001" for certain parts and materials
Minimal work hardening and metal distortion on completed parts
Rapid turnaround, with overnight delivery available for rush orders
Wide range of metals and plastics in inventory, including low carbon steel, high carbon steel, HSLA, stainless steel, aluminum, spring steel, and exotic metals
Finishing services offered through our network of trusted partners
Same-day quotes
Contact Wonder for Custom CNC Laser Cutting
Wonder is a precision CNC Laser Cutting parts machined supplier in China. With state-of-the-art laser cutter and skillful engineers, we can satisfy our customers' requirements, and produce the CNC Laser Cutting parts from a prototype, low quantity to high volume production in good quality, competitive price and on-time deliveryand understands the specific methods for the best precision CNC Laser Cutting. We also maintain our machining jobshop with fully updated equipment that can properly machine CNC Laser Cutting materials.. So please feel free to contact us to quote your precision CNC Laser Cutting parts by our cutting services.At Wonder, we can produce custom CNC Laser Cutting for nearly any application. If you would like to learn more about our CNC Laser Cutting capabilities, please contact us or request a quote today.