CNC Milling
"CNC Tolerance up to + /- .0001.With precision milling Services, it's possible to manufacture products in all shapes and sizes with the highest levels of complexity and quality."
Dongguan Wonder Industries is a professional manufacturer of cnc milling in China. We provide a variety of custom precision milling parts according to customer requirements, then shipping products to around the world. We had 10 years of production experience, and our experienced team to manage manufacturing projects and ensure product quality from demand to delivery (inquiry, design, materials, production, package, shipping).
Precision 3 and 4-axis vertical CNC milling services for the aerospace, defense, electric vehicle and commercial aircraft industries. Capable of milling parts up to 40 x 20 x 20 in. dimension. Available with +/-0.0005, +/-0.0002 and +/-0.001 in. tolerances. Prototype to full volume production offered. Secondary services include sawing, grinding and finishing services. Blanket orders and SolidWorks® format accepted. Meets AS9100 standards. You can select the appropriate material for your applications, such as aluminum, copper, brass, stainless steel, titanium, plastic and more. If you are looking for a precision cnc milling service, please contact us for more details.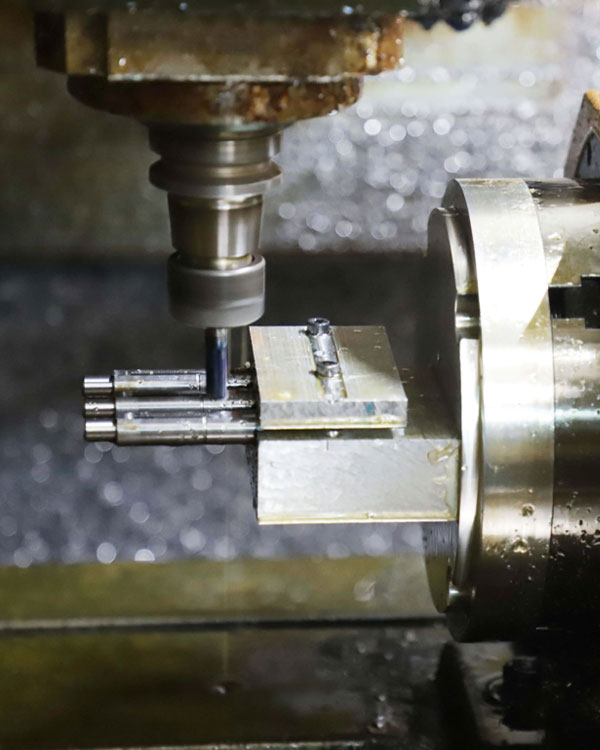 CNC Milling China
You can create custom cnc milling service for your applications in China Wonder Company. We provide cnc milling almost anything you can draw, whether it is square, oval, triangular, trapezoidal, holes, curves shapes, geometric shapes, irregular shapes and more. We gladly accept a variety of drawings types including Step,SOLIDWORK,DXF, DWG, CDR, AI, PDF, and SVG, then send a competitive quotations to you. If you need mass production, in addition to the best price and we will provide free samples to old customer testing.
Prototype CNC Milling Services & Methods
At Wonder, we use several prototype custom cnc milling methods:
3 Axis CNC Milling.CNC mill almost always relies on a Cartesian coordinate system to define its positioning and movements. This means an x-axis, y-axis, and z-axis. The most basic milling equipment on the market is capable of 3-axis milling along these axes.
4 Axis CNC Milling.A 4-axis CNC mill is capable of all the same movements as a 3-axis milling machine, but adds an additional rotary axis, known as the A-axis. This 4th axis is in line with the x-axis used for side-to-side motion. This means the A-axis allows the workpiece to roll forward or backward from the operator's perspective.
5 Axis CNC Milling.The term 5-axis means that the cutting tool can move across five directions, that is, the X, Y, and Z linear axes as well as rotates on the A and B axes.
Advantages Of CNC Milling Parts
Prototype CNC Milling provides several benefits that make it suitable for a variety of applications:
We are focused on CNC Milling, So far, more than 60% of our business comes from CNC Milling parts.
We produce high-performance CNC Milling parts for several industry-leading companies, Which demonstrate our quality level.
Our high-speed CNC Milling equipment is suitable for 3 axis, 4 axis and 5 axis, and we have advanced inspection equipment.
Our engineers and employees have extensive experience in machining wild range of custom CNC Milling parts.
Very Competitive price due to high machining efficiency and large quantity raw material purchases
Contact Wonder for Custom CNC Milling
Wonder is a precision CNC Milling parts machined supplier in China. With state-of-the-art CNC machines and skillful engineers, we can satisfy our customers' requirements, and produce the CNC Milling parts from a prototype, low quantity to high volume production in good quality, competitive price and on-time deliveryand understands the specific methods for the best precision CNC Milling. We also maintain our machining jobshop with fully updated equipment that can properly machine Prototype materials.. So please feel free to contact us to quote your precision CNC Milling parts by our CNC Milling services.At Wonder, we can produce custom CNC Milling for nearly any application. If you would like to learn more about our CNC Milling capabilities, please contact us or request a quote today.