CNC Stamping
CNC Stamping stands for Computer Numerically Controlled punching. It is a typical sheet metal in the manufacturing process. A CNC sheet metal punch can easily stamp shapes into metal pieces.
CNC Stamping presses are electromechanical devices that move tools and generate patterns from a software file using computer programming inputs. These machines are available with a single head and tool rail or a multi-tool turret.
Wonder is a company with over 10 years of experience in fabricating metals and other materials. We work with a range of different industries and strive to meet your needs and exceed your expectations.
When you do business with Wonder industries, you'll get the respect and attention to detail that your project deserves. We know that your business can ultimately rely on how well we perform our jobs, so we don't take your business lightly.
Our team is highly experienced and professional and always delivers to your specifications and requirements.
.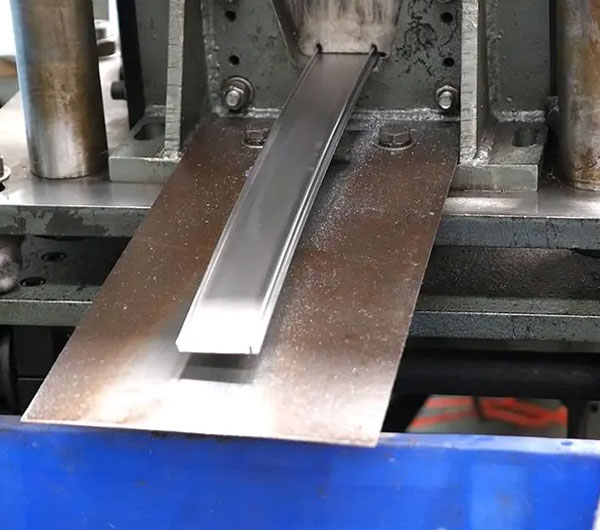 CNC Stamping Material
Aluminum
Steel
Carbon Steel
Stainless Steel
Brass
Copper
High temperature alloy
nickel alloy and sheet metal
CNC Stamping Services & Applications
CNC Stamping Features include generates acceleration and deceleration forces, able to pre-accelerate cushion when forming sensitive materials, high degree of parallelism reduces wear and tear on tooling and all processes or data controlled by IoT based technology. Capable of stamping parts from 0.157 to 39 3/8 in. length, 0.047 to 39 3/8 in. width, 0.004 to 0.394 in. thickness and +/-0.003 in. pierced hole tolerance. Press capacity ranges from 22 to 800 tons. Production methods include progressive die, four and Multislide®, deep drawing, compound, blanking and servo transfer stamping. Serves the aerospace, architecture, automotive, electronics, marine, medical, military, semiconductor, telecommunications and transportation industries.
Aerospace
Architecture
Automotive
Electronics
Medical
Semiconductor
Telecommunications
Transportation
More
Capabilities Of CNC Stamping
Drop, punching, forming, drawing
Cost-effective stamping of small and medium quantities of metal
Advanced die-casting technology to meet high volume orders
Equipment capacity up to 2000 tons
Carbon steel, stainless steel, aluminum, brass, copper, bronze
In-house developed tooling and mold equipment
Strict tolerances exceeding industry standards
Deburring, final trimming and others
Metal stamping of connection pins
Terminal metal stamping
High-speed metal stamping
Micro metal stamping
Equipment Overview Of CNC Stamping
S2-600T Stamping Machine
220T High Speed Confidential Stamping Machine
1000T Hydraulic Press
S2-800T Stamping Machine
600T Hydraulic Press
630T Pneumatic Stamping Machine
CNC Machining Center
500T Hydraulic Press
800T Hydraulic Press
200T Test Stamping Machine
110T-400T Stamping Machine
Welding Machine
Welding Robot
Contact Wonder for Custom CNC Stamping
Wonder is a precision CNC Stamping parts machined supplier in China. With state-of-the-art laser cutter and skillful engineers, we can satisfy our customers' requirements, and produce the CNC Stamping parts from a prototype, low quantity to high volume production in good quality, competitive price and on-time deliveryand understands the specific methods for the best precision CNC Stamping. We also maintain our machining jobshop with fully updated equipment that can properly machine CNC Stamping materials.. So please feel free to contact us to quote your precision CNC Stamping parts by our cutting services.At Wonder, we can produce custom CNC Stamping for nearly any application. If you would like to learn more about our CNC Stamping capabilities, please contact us or request a quote today.